What is Executive Functioning?
Executive functions are a set of mental skills controlled by the brain's frontal lobes that help one organize their thinking and actions for a future action or goal. It is all that we do to get an end result. It involves strategic planning and organizational skills that help you see that future goal and work towards it.  Executive functioning skills develop over time and good skills can be learned.
Contrary what most people think, we aren't born with good executive functioning skills, but rather they develop through modeling and direct teaching. Every task is an opportunity for these skills to develop and a child can learn EF skills at home, at school, and with peers. For children of all ages, play gives children an opportunity to practice and refine these skills in a supportive and hopefully fun way. 
Play has been shown to be a powerful way to enhance learning and brain development and more specifically enhance their executive function (EF) skills (Gibbs et. al, 2021). Play is how children explore their world and learn in both an explicit and implicit manner. Research shows that young children with well-developed executive functioning skills is an important predictor for later academic and life success (Gibbs et. al, 2021). 
Play has many benefits including just being a wonderful way to build connection with loved ones and just being fun! Through play children can learn: listening skills, turn taking, builds attachment, develop creativity, cognitive, memory, attentional, behavioral, sensory, and motor skills, and social-emotional skills such as handling disappointment, interacting with others, recognizing feelings in themselves and others, self-control, affection, and positive self-image and self-esteem.
Play supports the development in children of:
Executive functions

Working memory

Attention and concentration

Metacognition 

Language 

Cognitive flexibility

Self-regulation

Impulse control

Self-confidence

Social-emotional development
Building Attention and Executive Functions Through Play
Play is the work of children and when we structure their play in a way that builds executive functioning and attention, children are better able to self-regulate their attention, behavior, and emotions. 
Here are my best tips to build lifelong attention and executive function skills. 
#1 Have Fun
Play should always be fun but it is the way children learn so it is also an opportunity to infuse learning. Put down that phone and be present when playing with your young child or doing a board game with your teen. Laughter and connection does so much for your relationship and the brain too. 
#2 Let Kids Lead The Play
Let them have fun and take control. Don't overmanage their play because you will disrupt the flow. Play lets children problem solve, role play, and test out being in control, which are all skills that help them in all areas of social-emotional development.
#3 Be The Narrator 
Repeat what they are saying but don't criticize or question. Ignore behaviors such as whining or over-silliness. Kids love when adults repeat what they are saying because they feel attended to and this helps them build strong listening skills. Model, stop, look, and listen. For example, "Let me think about how to solve this problem or fix this." This oral narration cues children to build their own metacognitive planning skills that improve EF and attention.
#4 Encourage Story Telling
Practice storytelling with your child. Whether letting them pretend play or using something like StoryCubes, storytelling builds working memory, language and executive functioning skills.  While telling a story, a child must tap into working memory and executive functions to tie the parts of the story together and to create parts that build a story that makes sense. 
#5 Use Feeling Words
Concentrate on feeling words that come up by repeating your child's statements. This will help alert them to emotions and be able to better label and understand their own and other's emotions. This pays itself forward and you will be glad you invested the time to build emotional skills as your child becomes an adolescent and beyond. 
#6 Use Toys Like LEGO 
Toys like LEGO allow for children to be creative and that helps with the flow of thoughts and ideas, as well as emotions. Whether you have free or structured play with LEGO, it helps children to understand emotions, develop social skills, and explore physical characteristics. Building games such as Jenga, other cooperative games, and memory games are also great problem solving activities for children and teens.
#7 Help Them Build Self-Control  
While your child is having fun, play is also an opportunity for kids to build self-control. Parents can reinforce the play behaviors that demonstrate self-control ("Bunny is using the blocks so nicely with his brother") and they can simply model desired behaviors while playing (Show your child how the two puppies are waiting their turn).
# 8 Teach Time
Talk about time and how long something should take. Some children and teens are time blind and a sense of time begins to develop when children are young. Asking questions such as, "How long do you think it will take to make these cookies?" will help to give children a sense of time that improves executive functioning skills because they can better estimate and plan. Even letting your child know how long a task will take you, gives children a sense of how much time they will need to complete a task. 
# 9 Think Obstacle Course
Complex play with steps and rules builds problem solving and thinking skills. I love setting up obstacle courses with children because they have to really be present and plan for a future action. Whether inside or outside, physical exercises that build EF skills should be part of every kid's play experience. Asking questions such as "What is next?" "What do you think" "What made you pick that?" gets children thinking about their own actions and sets the foundation for metacognition. Board games are also a great for kids of all ages and build executive functioning skills. 
#10 Point Out The Steps
Making the implicit very explicit helps to make those metacognitive skills we assume our child has real. Using pictures that outline steps or using other visuals to cue that there are multiple steps helps to develop working memory and multitasking. Asking, "What is the next step?"  is also a powerful way for them to manage multi-step directions and tasks. Talk to your child about the steps you are going to take to make dinner or get to an appointment because it gives them the opportunity to hear your metacognitive planning. When done as part of your daily routine, it tones down defensiveness that kids with ADHD, EF, Rejection Sensitive Dysphoria, mood issues or other clinical issues.
#11 Teach Calm 
Every child needs play activities that calm the brain and body. In today's busy world filled with excessive device time, kids need to learn mindfulness skills that help the nervous system self-regulate. They need opportunities to require them to stay focused even when doing "quiet" activities because this is the foundation of self-regulation.
When we teach a child to connect to sensations and thoughts, they naturally become more alert to the environment around them. And it is important to remember that alertness is the first part of the attention and concentration they need for academic skills. By paying attention to their own thoughts, sensations and bodies, it improves attention in all areas of learning.
Things such as art activities and reading support the brain of children of every age. We all need quiet activities that give the brain a chance to power down so it can power up. 
All children can benefit from play and playfulness with their family. When children have opportunities that develop self-regulation skills, they have lifelong benefits in their thinking, working memory, executive functioning and most importantly in social-emotional development. There are lots of ways to support children's executive functioning skill development and they can be fun and simple activities.
Citations:
Gibb, R., Coelho, L., Van Rootselaar, N. A., Halliwell, C., MacKinnon, M., Plomp, I., & Gonzalez, C. L. R. (2021). Promoting Executive Function Skills in Preschoolers Using a Play-Based Program. Frontiers in psychology, 12, 720225. https://doi.org/10.3389/fpsyg.2021.720225
Always remember… "Calm Brain, Happy Family™"
Are you looking for SOLUTIONS for your struggling child or teen?
Dr. Roseann and her team are all about solutions, so you are in the right place!
There are 3 ways to work with Dr. Roseann:
Dr. Roseann is a Children's Mental Health Expert and Therapist who has been featured in/on hundreds of  media outlets including, CBS, NBC, FOX News, PIX11 NYC, The New York Times, The Washington Post,, Business Insider, USA Today, CNET, Marth Stewart, and PARENTS. FORBES called her, "A thought leader in children's mental health."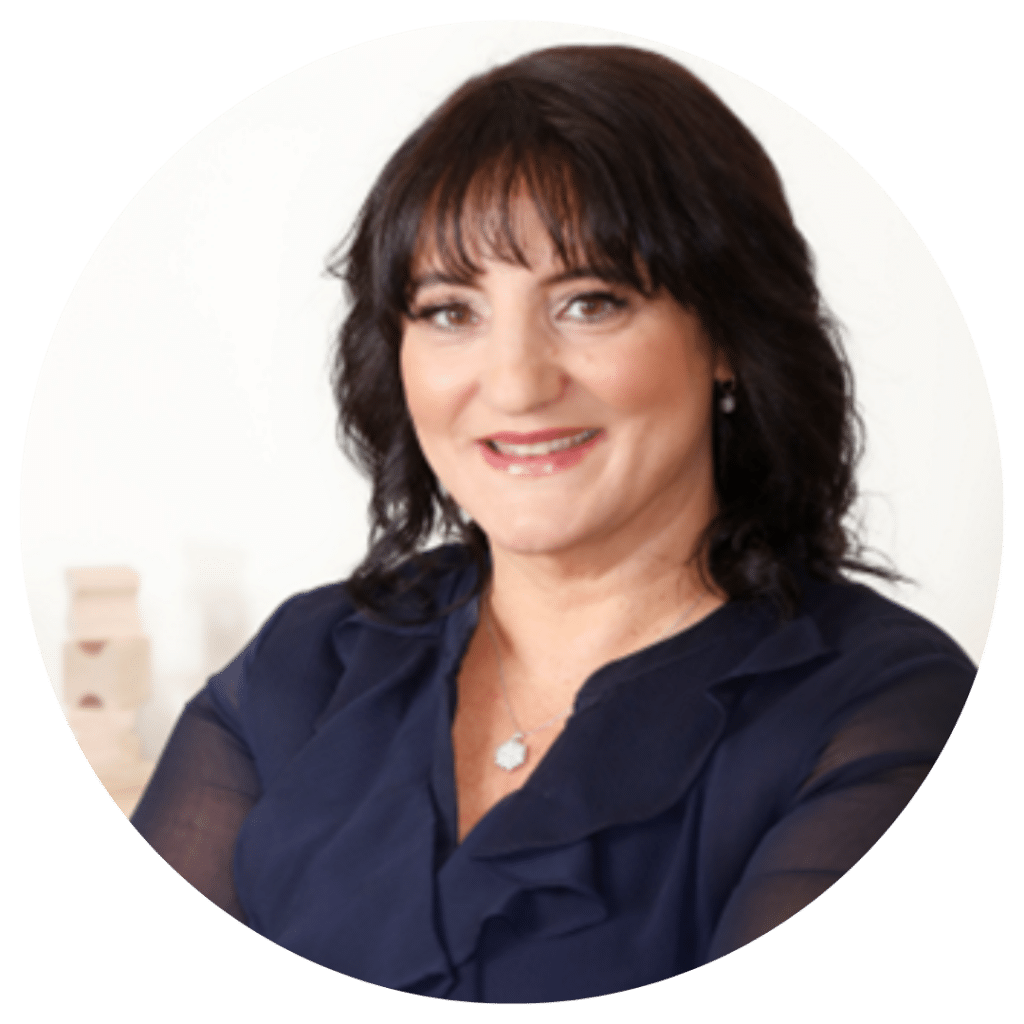 She is the founder and director of The Global Institute of Children's Mental Health and Dr. Roseann Capanna-Hodge. Dr. Roseann is a Board Certified Neurofeedback (BCN) Practitioner, a Board Member of the Northeast Region Biofeedback Society (NRBS), Certified Integrative Medicine Mental Health Provider (CMHIMP) and an Amen Clinic Certified Brain Health Coach. She is also a member of The International Lyme Disease and Associated Disease Society (ILADS), The American Psychological Association (APA), Anxiety and Depression Association of America (ADAA) National Association of School Psychologists (NASP), International OCD Foundation (IOCDF) International Society for Neurofeedback and Research (ISNR) and The Association of Applied Psychophysiology and Biofeedback (AAPB).

© Roseann-Capanna-Hodge, LLC 2023
Disclaimer: This article is not intended to give health advice and it is recommended to consult with a physician before beginning any new wellness regime. *The effectiveness of diagnosis and treatment vary by patient and condition. Dr. Roseann Capanna-Hodge, LLC does not guarantee certain results.