As mental and physical issues are on the rise, PEMF, or Pulsed Electromagnetic Fields, is increasingly used to support wellness in adults and children. PEMFs are low-frequency magnetic fields that help cells function efficiently, improving healing and wellness. Through the use of PEMF devices, the cells inside the body are stimulated to communicate healthily.  
Research has shown that electromagnetic therapy of PEMF helps alleviate the symptoms of autoimmune diseases and chronic conditions, reduces stress, and supports a variety of physical and mental health issues. As a non-invasive approach, it may provide patients with effective and safe pain management (Thomas et al., 2007). In addition, a PEMF device may also improve a child's immune system and energy levels.
PEMFs are used to support mental health and were tested on patients with treatment-resistant depression. In one study, subjects were given PEMF therapy for depression. After eight weeks, their condition improved. Results show that PEMF can complement pharmacotherapy for treatment-resistant depression patients (Larsen et al., 2020).
Kids and teens with autoimmune deficiencies, infectious diseases, and injuries can benefit from using a PEMF device and a biofeedback system. It has also been known to help kids with Attention-Deficit Hyperactivity Disorder or ADHD, mainly enhancing memory and focus. In addition, there are many potential benefits to using PEMF to stimulate the body's vital organs at the cellular level to promote overall wellness. 
How PEMF Improves Memory
The part of the brain responsible for one's memory is the hippocampus. It is where the brain stores certain information, like where you kept your purse, what's the new restaurant's name, and other trivial stuff. New memories arising from recent events also form in the hippocampus. It follows that memory loss occurs if the hippocampus fails to function optimally. 
If the hippocampus isn't functioning normally, one's spatial orientation becomes faulty. It means that the person will have difficulty remembering where they are, how they got there, and where to go. A deficiency of the hippocampus may cause amnesia.
The hippocampus is nestled deeper into the brain than the parietal lobe. So researchers tried to use a PEMF device to stimulate this part of the brain to see if doing so can improve memory. But since the hippocampus is positioned deep into the brain, they have to stimulate the parietal lobe instead. 
As the parietal lobe lies above the hippocampus, their functions are interconnected. Researchers want to find out if stimulating the parietal lobe will influence the hippocampus, thereby enhancing memory. In this clinical trial, the parietal lobe was stimulated using high-intensity PEMF at ten pulses per second. 
Each session lasts 20 minutes and is performed daily for five days in a clinical setting. At the end of the study, researchers observed a 31% improvement in the subject's recollection (Franco-Obregon, 2021). This study has proven that PEMF penetrates deep into the parietal area and reaches the hippocampus to improve memory. 
How PEMF Improves Focus
There are many ways a PEMF treatment can improve one's focus, mainly through oxygenation, better blood circulation in the brain, and improved sleep. Improving these processes through magnetic field therapy may help enhance a child's cognitive function and focus.  
PEMF therapy can improve the oxygen levels in the blood, brain, and tissues. Modern medicine indicates that diseases can't thrive if oxygen and blood flow properly. Oxygenation and increased blood circulation in the brain are two of the main benefits of PEMF. The brain functions more optimally as blood circulates freely through the body. PEMF therapy can improve brain functions by increasing blood circulation. 
Another benefit of PEMF is restful sleep. Deep sleep enhances the quality of one's life and can slow the progression of a disease. On the other hand, sleep disruptions are detrimental to a person's health, especially among children. In one study, PEMF therapy has improved sleep, reduced agitation, and enhanced brain function in individuals with insomnia (Pelka et al., 2001).
PEMF also supports the gut-brain connection, which in turn supports the manufacture of brain chemicals needed for focus. Research from Tai et al. (2020) found that long-term use of PEMF alone or in combination with regular exercise modulated the gut microbiome and the metabolism. Not only did PEMF impact gut health, but also positively impacted insulin levels and reduced mitochondrial stress within the cell. 
PEMF for ADHD 
PEMF therapy devices are beneficial for children with ADHD as they can help alleviate their symptoms. However, many kids with ADHD are hyperactive, making impulsive choices that can be hard to manage. Kids with ADHD also have problems with executive function and concentration. As a result, they exhibit self-control, social interaction, and underachievement issues. Completing tasks at school and home is a challenge. 
Most parents seek consultation from a qualified mental health provider who can create a  plan incorporating natural and effective treatments for the most common ADHD symptoms. A PEMF device can be helpful for a person with ADHD because it calms the nervous system.  Regular PEMF therapy sessions help address the scattered consciousness of kids with ADHD, particularly those with behavioral and learning difficulties. In addition, PEMF can check a child's impulsive behavior without using harmful psychiatric medicines that have side effects.
PEMF is an excellent method for treating behavioral, mood, cognitive, and attentional issues in children and teens. Aside from ADHD, it can also help kids with autism, anxiety, OCD, and mood disorders. Parents are encouraged to try it as an alternative method to treating mental health conditions instead of using prescription drugs that may create adverse reactions to a child's growth and cognitive abilities.
PEMF therapy works in kids because the healing process of the human body is more efficient at an early age. Furthermore, kids are almost always unreceptive to bitter pills and painful treatments, which always carry the potential for dangerous side effects. PEMF creates subtle and gentle pulses, so it is a non-invasive treatment that children won't hesitate to use. 
Jack, a teen who struggles with ADHD, uses CALM PEMF™ on the way to school every morning to improve focus. At night, he uses a different program to help him relax and sleep. Jack calls it his "Brain saver." He uses it so much that his parents have to get another device.
General PEMF Benefits 
Calms the brain and body

Speeds up the body's healing process

Relieves stress, tension, and inflammation

Maintains energy balance

Reduces muscle tension and joint aches

Ensures better sleep

Improve blood circulation and oxygenation

Enhances digestion and nutrient absorption from the bloodstream

Boosts the immune system

Dissipates allergy symptoms and hypersensitivity

Promotes detoxification

Optimizes sports performance, recovery, and preparation 

Ensures efficient cell function and regeneration

Calms the mind and reduces anxiety

Reduces therapy resistance and removes physical and emotional barriers

Combines allopathic and integrative modalities for improved results
CALM PEMF™ for Improved Mental Health
If you're looking for drug-free therapy for your child, electromagnetic pulses can help. While not a magic pill, PEMF can help calm a child's nerves, support cellular health and improve detoxification to allow them to focus better. The electrical pulses generated by the device help increase brain functions by improving blood circulation. PEMF also creates a calming effect on the mind of children, especially those with attention deficit disorder.
CALM PEMF™ is a portable treatment tool that could help a child with attention and executive functioning problems, ADHD, and other mental health issues or health conditions. Unlike similar portable devices, CALM PEMF™ comes preconfigured to address specific mental health symptoms, allowing it to work efficiently as a natural treatment for focus and memory out of the box. PEMF is backed by thousands of clinical trials proving its efficacy. It is very easy to use and designed to work with a simple touch of a button. 
Improving a child who struggles with attention and learning quality of life has become straightforward, thanks to natural treatment options like electromagnetic field therapy, supplements, and other modalities. If you want long-term improvement in your child, consider using a low intensity PEMF device like CALM PEMF™. 
PEMF therapy can address focus, memory, and learning, but it is also effective for depression, autism spectrum disorders, and other mental health symptoms. When your child is struggling, taking action and starting with science-backed natural solutions is always the place to start. 
Citations
Franco-Obregon, A. (2021, June 28). Effects of Pulsed Electromagnetic Fields (PEMFS) On Cerebral Haemodynamics – EPOCH Study. Clinicaltrials.gov. https://clinicaltrials.gov/ct2/show/NCT03944993
Larsen, E. R., Licht, R. W., Nielsen, R. E., Lolk, A., Borck, B., Sørensen, C., Christensen, E. M., Bizik, G., Ravn, J., Martiny, K., Vinberg, M., Jankuviené, O., Jørgensen, P. B., Videbech, P., & Bech, P. (2020). Transcranial pulsed electromagnetic fields for treatment-resistant depression: A multicenter 8-week single-arm cohort study. European Psychiatry, 63(1). https://doi.org/10.1192/j.eurpsy.2020.3
Pelka, R. B., Jaenicke, C., & Gruenwald, J. (2001). Impulse magnetic-field therapy for insomnia: A double-blind, placebo-controlled study. Advances in Therapy, 18(4), 174–180. https://doi.org/10.1007/bf02850111
Tai, Y. K., Ng, C., Purnamawati, K., Yap, J. L. Y., Yin, J. N., Wong, C., Patel, B. K., Soong, P. L., Pelczar, P., Fröhlich, J., Beyer, C., Fong, C. H. H., Ramanan, S., Casarosa, M., Cerrato, C. P., Foo, Z. L., Pannir Selvan, R. M., Grishina, E., Degirmenci, U., Toh, S. J., … Franco-Obregón, A. (2020). Magnetic fields modulate metabolism and gut microbiome in correlation with Pgc-1α expression: Follow-up to an in vitro magnetic mitohormetic study. FASEB journal : official publication of the Federation of American Societies for Experimental Biology, 34(8), 11143–11167. https://doi.org/10.1096/fj.201903005RR
Thomas, Alex W., et al. "A Randomized, Double-Blind, Placebo-Controlled Clinical Trial Using a Low-Frequency Magnetic Field in the Treatment of Musculoskeletal Chronic Pain." Pain Research & Management: The Journal of the Canadian Pain Society, vol. 12, no. 4, Winter 2007, p. 249. www.ncbi.nlm.nih.gov, https://doi.org/10.1155/2007/626072.
Always remember… "Calm Brain, Happy Family™"
Are you looking for SOLUTIONS for your struggling child or teen?
Dr. Roseann and her team are all about solutions, so you are in the right place!
There are 3 ways to work with Dr. Roseann:
Dr. Roseann is a Children's Mental Health Expert and Therapist who has been featured in/on hundreds of  media outlets including, CBS, NBC, FOX News, PIX11 NYC, The New York Times, The Washington Post,, Business Insider, USA Today, CNET, Marth Stewart, and PARENTS. FORBES called her, "A thought leader in children's mental health."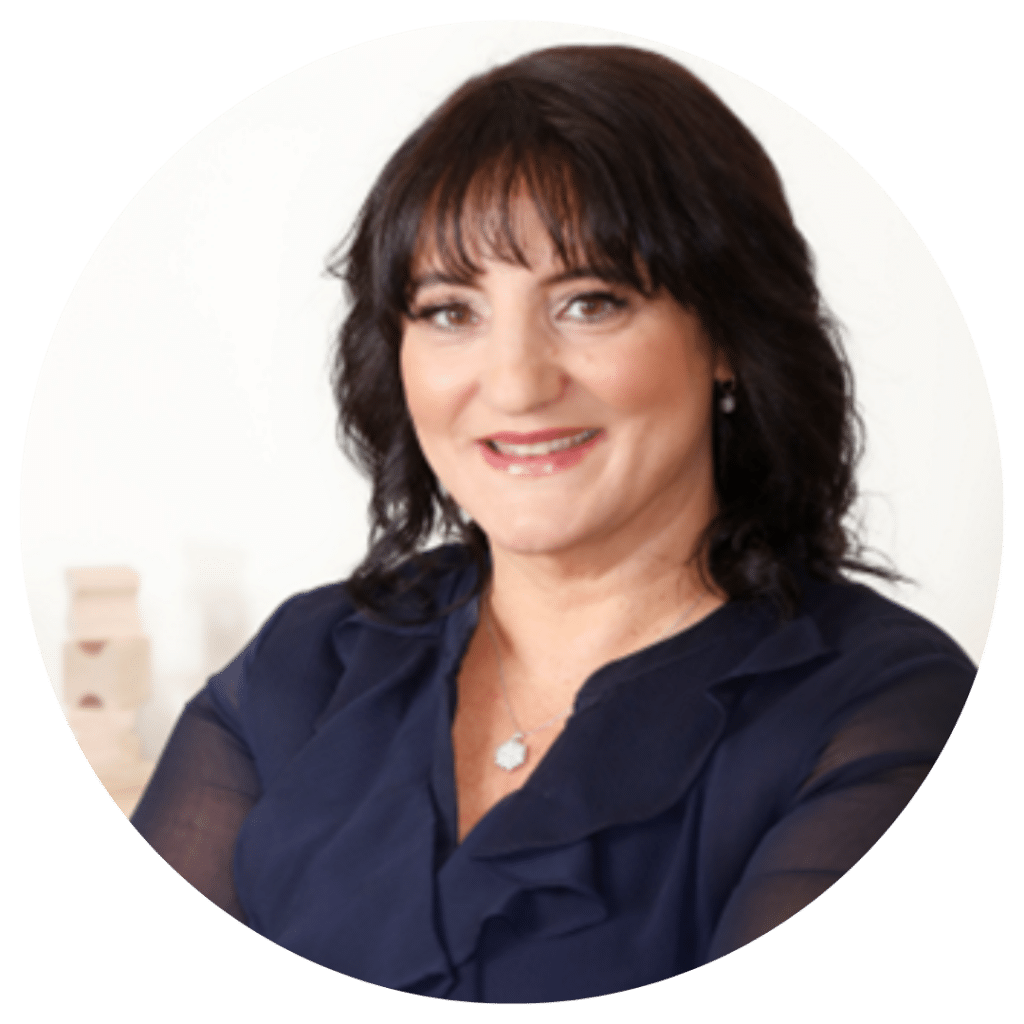 She is the founder and director of The Global Institute of Children's Mental Health and Dr. Roseann Capanna-Hodge. Dr. Roseann is a Board Certified Neurofeedback (BCN) Practitioner, a Board Member of the Northeast Region Biofeedback Society (NRBS), Certified Integrative Medicine Mental Health Provider (CMHIMP) and an Amen Clinic Certified Brain Health Coach. She is also a member of The International Lyme Disease and Associated Disease Society (ILADS), The American Psychological Association (APA), Anxiety and Depression Association of America (ADAA) National Association of School Psychologists (NASP), International OCD Foundation (IOCDF) International Society for Neurofeedback and Research (ISNR) and The Association of Applied Psychophysiology and Biofeedback (AAPB).

© Roseann-Capanna-Hodge, LLC 2023
Disclaimer: This article is not intended to give health advice and it is recommended to consult with a physician before beginning any new wellness regime. *The effectiveness of diagnosis and treatment vary by patient and condition. Dr. Roseann Capanna-Hodge, LLC does not guarantee certain results.