You know if you are a helicopter parent if you are always keeping a close eye on your children, like if you run when they skin their knees even though they aren't crying. You call the teacher when your child gets a "C" on their test because you just can't believe your kid did so badly. You do your child's homework or even fill out their college applications.
Does that sound like you? Well, you may be a helicopter parent. 
Helicopter parents try to carry weight on their children's behavior and often try to do things for them though they are capable of doing it themselves. When any little obstacle, worry, or sign of distress comes up, these parents quickly jump in and save the day.
While we want to nurture our children, we don't want to do everything for them. Being an involved parent isn't all bad but there needs to be a balanced approach.
On a positive note, highly involved parents are responsible parents willing to go the extra mile for their children. They go through the details and work to support their child in all areas. In school, teachers appreciate them for being supportive and collaborative. 
However, helicopter parents hover over their children constantly causing them to miss the chance to develop independence and problem-solving abilities. Without direct practice in dealing with uncomfortable experiences and sensations, children will struggle with frustration tolerance and independent problem-solving. That means they will always look to an adult or their parents to save them.
The kids with no problem-solving skills are the ones that can't find anything to eat but never looked in the fridge. It's that teen who forgets his or her homework and needs you to help them figure it out. 
The bottom line is that helicopter parenting doesn't foster coping skills, resilience, and grit. However, that is what children need to maintain good mental health and to "stress inoculate" themselves. 
Here are some signs that you are a helicopter parent:
#1 You Take Over Your Kid's Projects
It's common for dads to showcase their carpentry prowess for their kids' science projects. That's healthy in moderation and when it's a joint effort. 
However, if you're the one staying up at night to solve a complex algebra equation to keep your kid off the hook, then your child may not learn how to keep their head above water. 
Just remember you won't be heading off to college with your kid, so they need to figure out this stuff on their own. That means they have to develop good executive functioning and problem-solving skills.
Your kids can take a healthy level of stress
Your kids can take a healthy level of stress, and you need to let them learn how to tolerate those stressful moments and experiences. Let your child spend hours finishing their homework as that can teach them valuable lessons. 
When children learn to solve problems, they gain valuable skills, including reasoning, creativity, abstract or spatial thinking, critical thinking, planning and prioritizing, and even practical communication skills. These skills serve them not only when they are in the middle of a problem but for all the future ones.  
#2 You Teach Their Teachers
A parent is a child's first teacher. Learning happens in everyday moments shared with your child, especially during their milestone-rich early years. 
While you play an important role in your child's development and learning, sending your child to school has many benefits, including social interactions. They also learn about various subjects that nurture their multiple intelligences. School also exposes them to creating new relationships. 
Giving too much direction to a child's teacher isn't to their benefit. However, if you have a neurotypical child or a child with issues, letting the teachers know of your child's strengths and needs informally or through an IEP or 504 Plan is a good idea. 
Looking up to a new authority figure is healthy for your child. It exposes them to people with different points of view, knowledge, and teaching styles. Your child may have a soft spot for some teachers over others, but they need to experience different types of authority figures to prepare them for the real world, where they meet various kinds of people. 
What you can do as a mom
As a mom, parent, or caregiver, you must encourage your child to respect their teachers and adapt to various teaching styles, just as they will eventually have to adjust to people in the real world. Coach them around communicating with the teacher, so they can have the tools to deal with all kinds of communication styles. 
#3 You Fight Your Child's Battles
As parents, we get hurt when we see our children unhappy. Taking our children out of hot water may feel like the most natural part of being a parent. When kids get into conflicts and solve them on their own, they improve their conflict resolution skills. In time, they won't always need somebody's help to take them out of their predicament.
Foster Self-Advocacy in Your Child
One of the vital life skills you must hone in your children is their ability to stand up for themselves. It is only through conflict that they can gain those skills. Conflict is never fun and some of us are better at resolving it than others, but we need to learn how to communicate in those situations. 
Rather than being a helicopter parent, focus on coaching your child. Teach them ways to handle high conflict situations. Appreciate their strengths, and show them that they're beautiful and valued no matter what. Children who feel loved at home are less likely to crumble when they get to face adversities. 
#4 You Keep Your Kids on a Short Leash
From birth to three years old, the child's world is their parents, particularly the mother. This is why most moms spend all their time ensuring a good start in their child's life. They make sure that they have what they need, including good health, strong families, and positive early learning experiences.
However, after that, the child learns to explore things on their own, and they are unstoppable. They are slowly getting independent. They walk outside and meet new friends. They run around playing games. They climb trees.
It is a growing child's nature to want to explore the world, meet new people, and go to new places. They may even befriend the neighbor you never even talk to.
The Helicopter Mom Emerges
In these scenarios, the helicopter mothers emerge, wanting to escort the child back home where they are safe even though they can see them from a safe distance. However, this hinders a child's development as the pre-school years are the age for socialization and learning about the environment. 
Give your child a chance to be independent. Let them play in the yard while you stay inside or allow them to walk the dog solo. It is all about giving kids autonomous moments so they can be self-confident leaders.
#5 Your Children Don't Pitch in Housework and Chores
As your children grow up and move through different stages of life, do you find yourself still doing things for them that you may have thought you would have stopped by now? Do you still make your first grader's bed, clean your teen's room, or do your college student's laundry? 
A supportive parent does these things with good intentions. It can be tough letting go, but sometimes it's necessary. As growing children get used to overprotective parents giving them everything that they need in life, they may take these for granted.
Being used to receiving all the care and comfort from their parents can make them selfish and insensitive to other people's needs. This may get in the way of future friendships and relationships as they become used to taking without giving. 
Let your child do household chores
Your kids are growing up fast and maybe you feel like protecting them but not giving them chores isn't a good idea. Research shows us that doing chores is good for their social and emotional development.
Getting your child or teen to do their chores may be another story but there are ways to foster those skills too. In my blog, How to Get Kids to Do Chores, I dive into just how to do that.  
They can learn skills they can use in their adult lives, like preparing meals, cleaning, organizing, and keeping a garden. Learning these skills will make them better roommates, partners, and eventually parents themselves.
Becoming a responsible person enhances the quality of their relationships, which determines a person's happiness and overall life satisfaction. 
#6 You Play It Too Safe
"Get down from up there!" 
"Don't ride too fast!" 
"Hold my hand down the slide!" 
If you've been saying these things, then we just caught one helicopter parent! No one wants to see their kid get hurt but there is a blessing to getting a skinned knee. It is only through their own mistakes that kids learn. 
Even if you tell your kid 1,000 times not to hug the cat so hard because it will scratch him, he may not listen. But he will likely stop doing it when the cat finally scratches him. 
Let your child have a go
School children enjoy being with other children their age. They love to go out and play and hang out, which is a good thing for their social and emotional growth. 
Play builds imagination and creativity. It fosters cognitive growth and delivers a lot of emotional, social, and behavioral benefits. Playing also improves literacy and encourages independence. It is also one of the best ways to promote physical fitness. 
When your child is playing, they get exposed to new things. While you might have a hard time letting them take age-appropriate risks, remember that you cannot bubble-wrap your child forever. Your child may need to fail in childhood games to learn to stand up to life's challenges later on. 
#7 You Can't Let Them Fail
Reframe your child's mistakes as opportunities for them to learn and develop. Help your child look closely at what went wrong and understand why it happened. Help them identify the skills, knowledge, resources, or tools that will keep them from repeating the error. 
It's OK to Let Them Try and Fail
In a world where everything looks all too perfect on social media, we need to let kids make mistakes and gain newly learned skills. I like to point out mistakes and talk about what I learned and what I would or wouldn't do. 
Helping kids feel good about making mistakes is one of the most neuroprotective things you can do for your child's mental health. It lets them not feel shameful and instead prompts them to be problem solvers when they see their parents doing the same
#8 You're Living Through Your Child
Are you forcing your child to take ballet because that's what you've always wanted as a kid? Are you nagging your child to be a doctor or lawyer because it runs in the family? If so, you might be guilty of being a helicopter parent.
Foster Your Child's Passions
It's important to note that fulfilling your dreams is still up to you and your child is not an extension of your dreams. Your children have their hopes and dreams. When we do our job right, we help to foster their passions. 
Make sure to carve out your personal time and space to nurture your hobbies and passions and not pass them onto your kids. That is a healthy way to show children how to do what you love. 
#9 You've Built Your Life Around Your Child
Becoming a parent is a huge, complicated life shift that can rock every fiber of a person's being. The first three years of a child's life are just as challenging for the parent who pays close attention to the child. That parent becomes her child's source of human connection and learning. 
As your child transitions from toddler to preschool and from school age to adolescence, he or she will seek to explore the world and make friends. These are normal developmental periods of autonomy. 
Let Your Kids Set Their Own Priorities
Kids need increasing opportunities for control, and that means setting their own priorities. It means picking what they want to do socially and recreationally. 
This is an essential transition for their development and also an opportunity for you to reconnect with old friends and hobbies and have more time for self-care. 
#10 You're Not Spending Enough Time With Your Partner
The foundation of a family is a strong relationship between the parents who are the head of the family. Your marriage must be constantly fed and nurtured by spending enjoyable time together.
Parents of infants and toddlers (sometimes, even teens) can easily get absorbed in their child's world. Looking at a child's fragile eyes and providing the attention they need may feel fulfilling for a mother. Yet, other family members may have emotional needs too, and these relationships are just as crucial for the family. 
Set Aside Time with Your Partner
Role modeling healthy relationships is important and also something you need. Schedule a date night and set aside some regular time to stay connected.
Citations:
Healthline (2022), What Is Helicopter Parenting?
https://www.healthline.com/health/parenting/helicopter-parenting#what-it-looks-like
Parenting for Brain (2022), Helicopter Parents: Signs & Effects of Hovering
https://www.parentingforbrain.com/helicopter-parents/ 
Times of India (2015), The importance of maths in everyday life
https://timesofindia.indiatimes.com/city/guwahati/the-importance-of-maths-in-everyday-life/articleshow/48323205.cms
Raising Children (2022), Suitable Household Chores for Children
https://raisingchildren.net.au/toddlers/family-life/routines-rituals/chores-for-children
Webmd (2022), Helicopter Parent
https://www.webmd.com/parenting/ss/slideshow-helicopter-parent 
Always remember… "Calm Brain, Happy Family™"
Are you looking for SOLUTIONS for your struggling child or teen?
Dr. Roseann and her team are all about solutions, so you are in the right place!
There are 3 ways to work with Dr. Roseann:
Dr. Roseann is a Children's Mental Health Expert and Therapist who has been featured in/on hundreds of  media outlets including, CBS, NBC, FOX News, PIX11 NYC, The New York Times, The Washington Post,, Business Insider, USA Today, CNET, Marth Stewart, and PARENTS. FORBES called her, "A thought leader in children's mental health."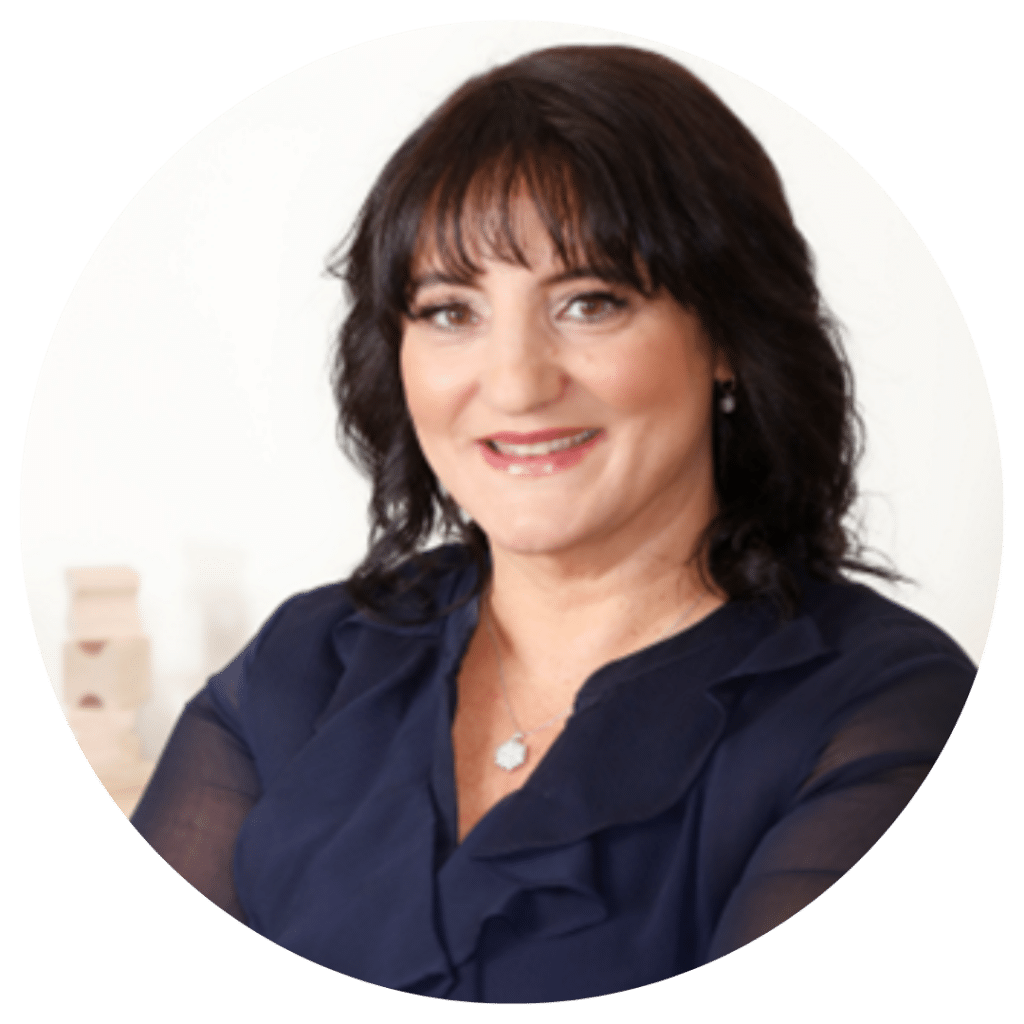 She is the founder and director of The Global Institute of Children's Mental Health and Dr. Roseann Capanna-Hodge. Dr. Roseann is a Board Certified Neurofeedback (BCN) Practitioner, a Board Member of the Northeast Region Biofeedback Society (NRBS), Certified Integrative Medicine Mental Health Provider (CMHIMP) and an Amen Clinic Certified Brain Health Coach. She is also a member of The International Lyme Disease and Associated Disease Society (ILADS), The American Psychological Association (APA), Anxiety and Depression Association of America (ADAA) National Association of School Psychologists (NASP), International OCD Foundation (IOCDF) International Society for Neurofeedback and Research (ISNR) and The Association of Applied Psychophysiology and Biofeedback (AAPB).

© Roseann-Capanna-Hodge, LLC 2023
Disclaimer: This article is not intended to give health advice and it is recommended to consult with a physician before beginning any new wellness regime. *The effectiveness of diagnosis and treatment vary by patient and condition. Dr. Roseann Capanna-Hodge, LLC does not guarantee certain results.