Enuresis/Bed Wetting Treatment
What Is Enuresis/Bed-wetting?
Enuresis is more commonly known as bed-wetting. For a person with normal bladder control, nerves in the bladder wall send a message to the brain when the bladder is full; the brain then sends a message back to the bladder to keep it from automatically emptying until the person is ready to go to the bathroom.
But people with nocturnal enuresis have a problem that causes them to urinate involuntarily at night. Doctors don't always know the exact cause of nocturnal enuresis but some common causes are hormonal issues, physical problems, emotional and psychological issues, genetics, sleep problems, and caffeine.
When to Look for Help?
Enuresis is a common childhood problem that can be persistent. When a family decides to seek treatment for their child it is based on a personal decision where they view this problem as an issue and believe that it interferes with their child's daily functions and life.
Our Science-backed Solutions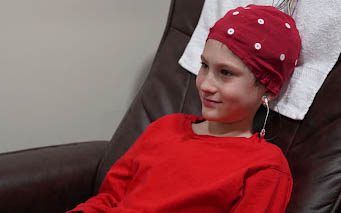 QEEG
No guesswork here… We get to the root cause of the issue using objective data from QEEG brain maps. It's powerfully simple (and pain-free!). We apply sensors and collect data. This allows us to see a person's unique brain patterns, and understand which areas have too much or too little brainwave activity that are directly impacting behavior. Once we can identify the issues, we create a care plan that addresses the brain and behavior.
Neurofeedback
No healing or learning can occur without a calm brain. That's why we train the brain to self-regulate with brain-based tools like Neurofeedback—a non-invasive therapy that calms the brain and regulates brain function. Within the first session, it begins to train the brain to produce healthy brain waves associated with regulated thoughts, better mood, and improved focus. And it is safe, easy and creates lasting brain change. Learn more about our BrainBehaviorReset™ Program.
PEMF
Be calm anywhere, anytime with Calm PEMF™ – an FDA-approved mobile device with protocols specifically designed by Dr. Roseann to support cognitive and mental health symptoms. This frequency device is scientifically proven to lower stress, improve sleep and boost brain function with a press of a button. Just pop it in your pocket and you're ready to go! Get your very own Calm PEMF device. Click here.
Why Dr. Roseann for Enuresis/Bed Wetting?
Dr. Roseann is a Psychologist who supports children, teens, and young adults from all over the U.S. with research-based holistic therapies that are bridged with neuroscience.
Dr. Roseann is a Board Certified Neurofeedback (BCN) Practitioner and is a Board Member of the Northeast Region Biofeedback Society (NRBS) and Epidemic Answers.
She is also a member of the International Society for Neurofeedback and Research (ISNR) and The Association of Applied Psychophysiology and Biofeedback (AAPB).
Here's What Children and Families Are Saying About Working With Us!

Dr. Roseann Cappana-Hodge uses Neurofeedback, Biofeedback, PEMF & other non-invasive treatments to create customized, drugless solutions to support improved health naturally. Schedule a consultation to meet with us and start on your road to health.