Emotional and psychological trauma is the result of extraordinarily stressful events that shatter your sense of security, making you feel helpless. We often think of emotional trauma as only resulting from a major event, like a death, assault, injury, a threat to life or safety but any situation that leaves you feeling overwhelmed and isolated can be traumatic, even if it doesn't involve physical harm. Trauma can result from a surgery, ongoing stressful experience (especially in early childhood), chronic illness, living in unsafe areas, a relationship ending, a death of a friend or relative, or some type of humiliation or bullying.
Experiencing trauma in childhood can have a severe and long-lasting effect in both subtle and more debilitating ways. When childhood trauma is not resolved, a sense of fear and helplessness carries over into adulthood, which impacts the trauma survivors life and functioning.
Our Science-backed Solutions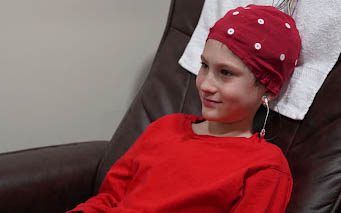 How can Neurofeedback help?
Individuals with trauma often display overactivity in their brain wave functioning, as they are prone to the reprocessing of traumatic memories and sensory triggers. This overthinking or repetitive thinking results in a looping pattern in brain wave functioning (hyper coherence) as well as reduced activity laterally. Neurofeedback helps retrain the brain to self-regulate and get the parasympathetic and sympathetic nervous system aligned, therefore reducing anxious, panicked, and psychosomatic symptoms.
How can Advanced Bio-Regulation (BRT) help?
PEMF and Biofeedback are designed to help the Central Nervous System (CNS) to calm down. Many trauma survivors experience heightened anxiety, panicked feelings, and physical pain as a result of their experiences. Physiologically, the body is programmed to deal with stress first and healing second, so when we get the CNS to calm down, it promotes an environment where the body can heal itself, reduce anxiety, improve sleep and increase feelings of well being.
How can counseling help?
We marry neuroscience with clinically proven and effective, holistic therapies. Research has shown that some individuals who have experienced trauma may not be as responsive to traditional talk therapy because the conscious process of talk therapy doesn't adequately address the subconscious emotional triggers. Our therapists provide trauma informed care and we combine traditional talk therapy with effective techniques that more directly impact the subconscious, such as, EFT/Tapping, hypnosis, somatic therapy, play therapy, art therapy, etc.
Why Dr. Roseann for PTSD/Trauma?
Dr. Roseann is a Psychologist who works with children, teens and young adults from all over the US supporting them with research based and holistic therapies that are bridged with neuroscience.
Dr. Roseann is a Board Certified Neurofeedback (BCN) Practitioner and is a Board Member of the Northeast Region Biofeedback Society (NRBS) and Epidemic Answers.
She is also a member of the International Society for Neurofeedback and Research (ISNR) and The Association of Applied Psychophysiology and Biofeedback (AAPB).
Here's What Children and Families Are Saying About Working With Us!

Need help with PTSD/Trauma Treatment for your child and family?
We've helped over 10,000+ children, teens, and young adults find relief, calm the brain, and lead healthy lives. If you're worried that your current path is not getting to the bottom of the issues…all you need to do is fill out our solution matcher. We'll let you know which of our solutions is right for your child and family.